The daily cycles of day and night influence the experience in a number of ways. The main visual information is, beside the amount of light, the quality of the light. There are very different temperatures from morning to midday to evening.
Generally from the light quality the time of day can be guessed quite accurately. These shades are of course heavily influenced by weather and time of year. This can lead to a confusion with heavy dark clouds pulling up in the afternoon and it can give a sense that time has jumped and it might at two o'clock like it is half five. On the other hand if spent a few hours indoors, in a dark corner of your house, and as you step out into the sunlight the quality of light can be confusing in terms of time of day.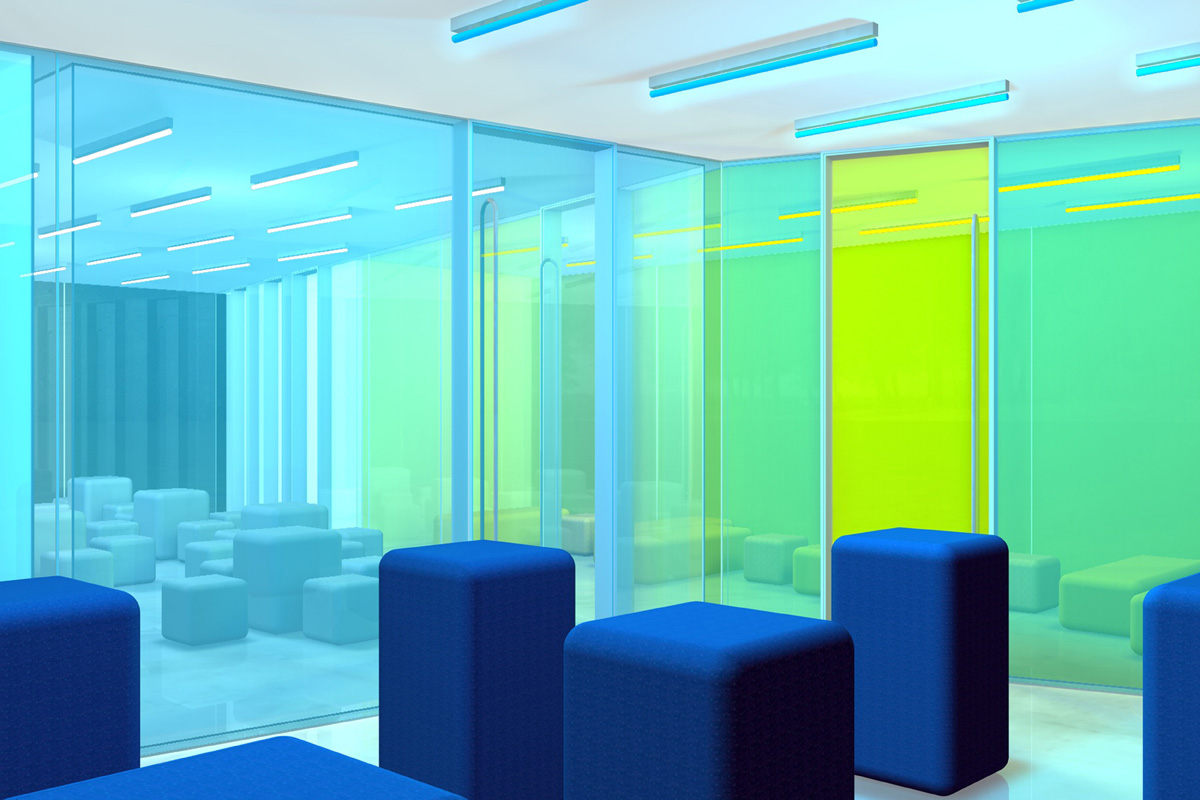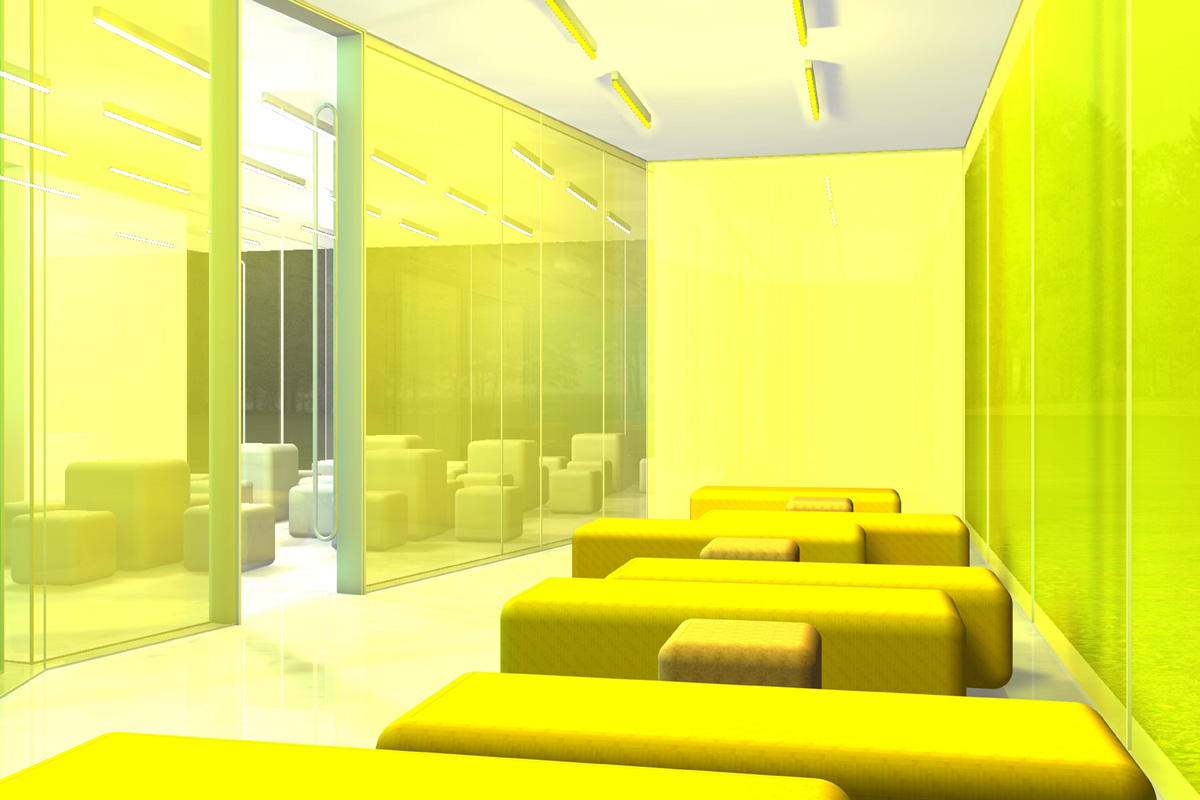 Image taken from philipperahm.com / A rendering of the interior, above the night zone in blue and below the day zone in yellow.
The light is identified by scientists as an important factor to set the body clock or circadian rhythm. This has been tested in experiments where participants spent weeks in caves with no daylight. The human body is able to maintain the cycles without the daylight reference for a long period. It does not depend on it as essential, but it provides a guidance to keep on track.
With this background, the architect Philippe Rahm has proposed a café that mimics the light quality of different times of the day. In essence Split Times Cafe proposes a 24 hour coffee place where you can have day or night at any time of day. The different areas recreate daytime light and night time light quality.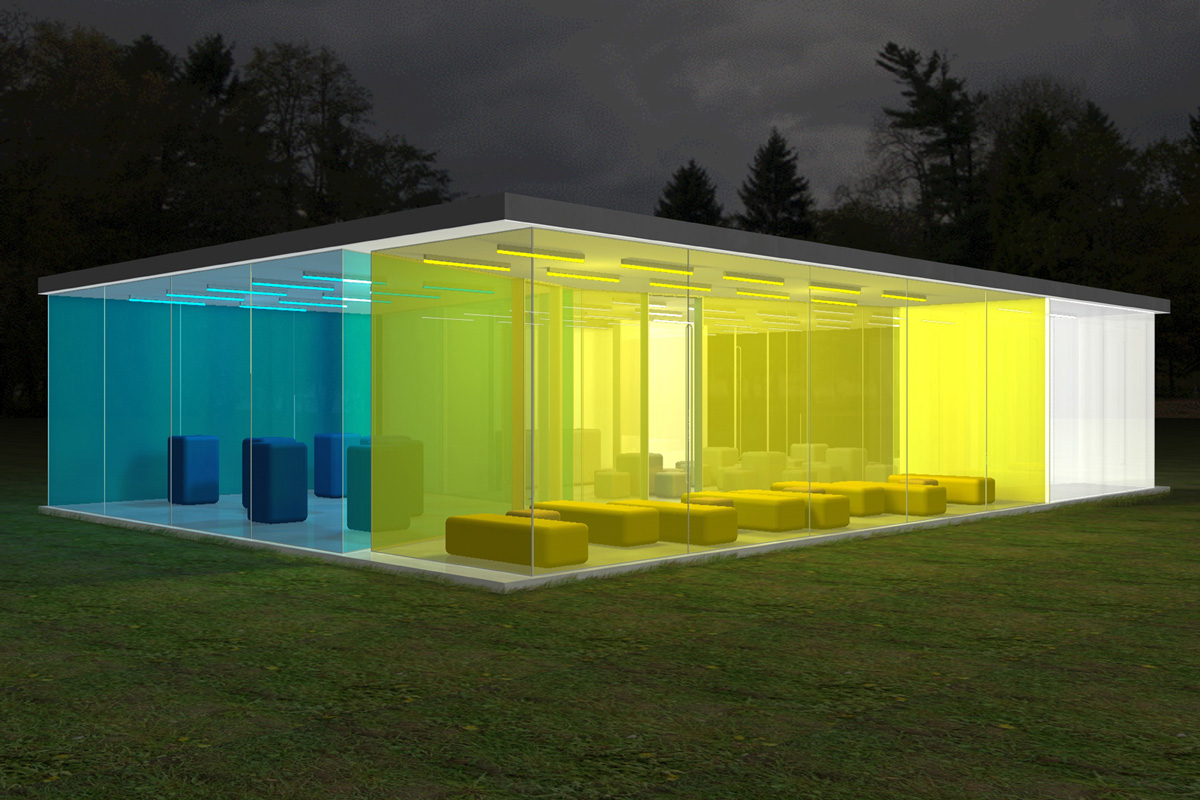 Image taken from philipperahm.com / A rendering showing the cafe in context.
It is possible to dring the morning coffee in the night light condition area and have a beer in the bright daylight zone. The day light zone is showing the characteristic yellow light indicating bright sunshine. The night zone on the other hand is fulled with blue tone light referencing the blue dark moon light. The cafe also offers a third place that is proposed in clear glass and therefore being filled with the actual quality of the light at that very moment.
The light quality is achieved through the use of coloured glass. Yellow glass for the day and blue glass for the night. To support the atmosphere the furniture is distinct in the are the architects make use of the furniture. The day zone is organised horizontally where as the night zone's furniture is oriented vertically.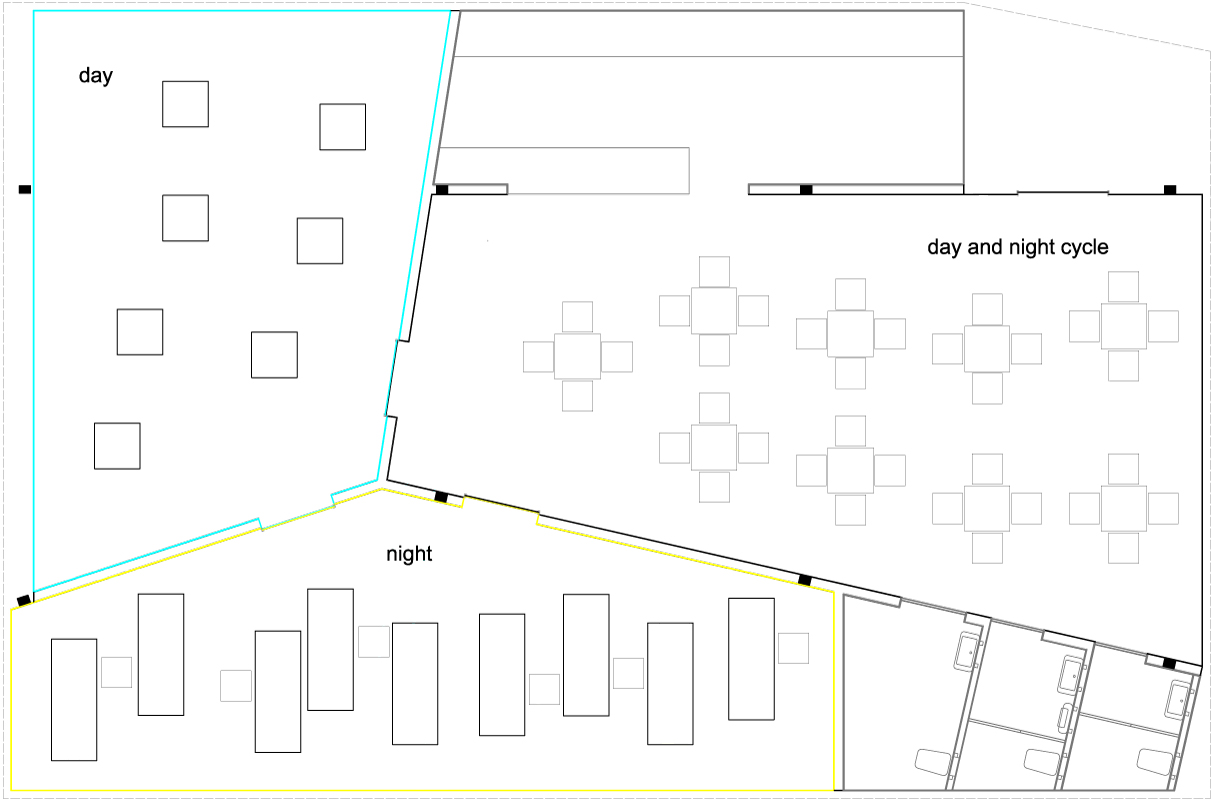 Image taken from philipperahm.com / The plan showing the three different zones.
Continue reading »